Frequently Asked Questions -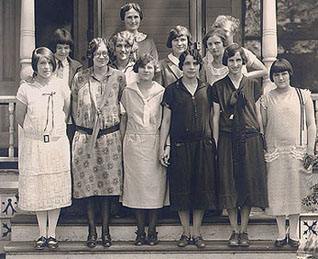 The 'crew' at Dandelion Vintage has put together this page to answer your most common questions -
What payments do you accept? *** Credit card payments through PayPal. If you are in the US you can also pay by check or money order, payment is due within 7 days for check or money order payments. Checks must clear my bank before your order ships.
How do you ship? *** I ship by US mail, usually Priority, sometimes First class on small items. Priority mail usually takes 2 to 4 days to deliver, First Class is 5 to 7 or longer. I cannot guarantee that a package will arrive by a certain date with Priority or First Class. Guaranteed 2 day delivery is available for an extra charge, email me (dvintage@comcast.net) for costs. I usually ship on Monday, Wednesday and Friday morning. All packages are shipped with insurance and delivery confirmation. If you need an item by a certain date, please email and let me know first, so that I can let you know your shipping choices and costs
**If a package comes back to me as unclaimed, or undeliverable, you will need to pay to have the package reshipped. If you want to cancel an order that has been returned to me, there will be a 25% restocking fee, and the shipping cost will not be refunded.
What is your return policy? *** Mine has always been an 'All Sales Final Policy'. But I do consider returns on a case to case basis. My items are accurately described & measured. If you have questions or doubts about an item, please email me. I stand behind my items and how I represent their age & condition. I have occasionally made honest oversights or mistakes when listing items. If you feel that an item has been misrepresented, then please contact me as soon as you receive the item and we will find a solution. Items have been measured twice for accuracy. I will not accept returns for items that do not fit, for color, or for buyer's remorse. There are no store credits.
What is the difference between Good and Very Good condition etc?
Excellent - Clothing that I know is unworn or barely worn, with no or very minor flaws.
Very Good - maybe a few minor flaws that don't detract from wearing. I may call something 'Very good to excellent condition' which would mean that it has been worn, but is still crisp with no flaws or a minor flaw.
Good condition - Still very nice and wearable, may have a few flaws that are noticeable. If you are very finicky, or self conscious about wearing something with somewhat noticeable flaws, you may want to pass on an item in good condition and stick to something that is in very good condition.
Fair or Poor - I have an 'AS-IS Damaged' item section on my website, and occasionally list AS-IS items on ebay. Those items are meant for collectors, costumers or people who like a good project to work on. These items show obvious wear and noticeable flaws. Most of those aren't wearable, or require a lot of work to possibly make them wearable.
Sizing - I list the measurements that a garment will fit, not the measurement of the garment itself. So if I say 'fits 34 inch bust' that means it will fit someone with a 34 inch bust. I allow room for movement, so the garment itself will be slightly bigger. Measure around the fullest part of your bust, waist and hips. If you prefer to know the actual measurements of the garment, just drop me an email and I'll measure for you.
Cleaning - Everything on my website has been cleaned before it is listed. The exception would be older, delicate items. If it can get wet it has either been handwashed or put through my washing machine, which is probably 75% of my stock. Everything else post 1930s has been drycleaned. I'm super sensitive to smells so nothing comes into my house before it is cleaned.
Do you give discounts or wholesale prices? *** No, sorry. I will pay the shipping & insurance on US orders over $250 - if you pay by CHECK or MONEY ORDER. No free shipping if you pay by credit card or if you are ordering from outside of the US. Other than that I don't discount my prices because I feel that my prices are already very reasonable. But I do run special sales 3 times a year, so join my mailing list to get the scoop.
I am disappointed when I see something that I like, and it is marked 'Sold' - why do you leave 'Sold' items on your site? *** I mark an item as Sold when I receive payment. I wait at least a week after I ship the item before I take the Sold item off of the site. That is so that the buyer can re-check the description after they receive the item, in case there is any problem. Also it is a good reference for people to see the variety of items that I list on the site, and to use when they like a sold item, they can ask me to look for that similar style for them in the future.
Where are you located, do you have a shop? I am in the US in Southern New Jersey. I do not have a shop, I only sell online. I am not set up to allow people to come to my house.